Air Conditioning Service in Grand Prairie, TX and Surrounding Areas
As the temperatures rise in Texas, homeowners rely on air conditioning systems to keep them cool and comfortable. However, it's essential to understand the complexity of an AC system and its parts and the importance of regular AC service and maintenance. That's where Anthony's AC and Heating come in – we are your go-to HVAC contractor for all your AC service needs in Grand Prairie, TX, and the surrounding areas.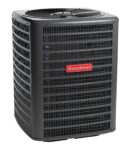 Understanding Your AC System
Your air conditioning system has several parts that work together to keep your home cool. These include the compressor, condenser, evaporator, expansion valve, and refrigerant. The compressor compresses the refrigerant and sends it to the condenser, where it is cooled down and turned back into a liquid. The liquid refrigerant then flows through the evaporator, where it absorbs heat from the air in your home and turns back into a gas. The expansion valve controls the refrigerant flow, and the cycle starts again.
Why AC Service is Important
Regular AC service is essential to ensure your system works efficiently and effectively. Neglecting to service your system can lead to a range of issues, including:
Reduced efficiency: Dirty air filters, clogged coils, and other issues can reduce the efficiency of your system, leading to higher energy bills.
Reduced lifespan: Failing to service your AC system can cause parts to wear out faster, leading to costly repairs and replacements.
Poor air quality: A poorly maintained system can lead to poor indoor air quality, exacerbating allergies and respiratory issues.
Safety concerns: AC systems that aren't properly maintained can pose safety hazards, such as electrical issues or refrigerant leaks.
Types of AC Services Offered
We offer various AC service in the Grand Prairie, TX, area at Anthony's AC and Heating to keep your system running smoothly. These services include:
AC Tune-Up: Our AC tune-up service includes a thorough inspection of your system, cleaning of coils and filters, lubrication of moving parts, and testing of all components to ensure they are working correctly.
AC Repair: If your system isn't working as it should, our team of experts can diagnose the issue and provide efficient and effective repairs.
AC Installation: Whether you need a new or replacement system, we can help you choose the right system for your home and install it quickly and efficiently.
Duct Cleaning: Dirty ducts can lead to poor air quality and reduced efficiency. Our duct cleaning service ensures that your ducts are clean and debris-free.
Indoor Air Quality: We offer a range of indoor air quality solutions, including air purifiers, humidifiers, and dehumidifiers, to ensure your home's air is clean and healthy.
Contact Us for Superb AC Services
Contact us at Anthony's AC and Heating if you need AC service in Grand Prairie, TX, or the surrounding areas. Our team of expert HVAC contractors are standing by to provide you with the high-quality service you need to keep your AC system running smoothly. You can trust us to provide efficient, reliable, and affordable service for all your AC needs.
To schedule an appointment, give us a call or fill out our online contact form. We'll work with you to find a convenient time for service and arrive promptly to get the job done right. Whether you need a simple tune-up, a complex repair, or a new system installation, you can count on us to provide the service you need to stay cool and comfortable all summer.
Contact Us Today For Air Conditioner Service in Grand Prairie, TX and Surrounding Areas